Recent studies have shown how psilocybin has been highly beneficial to end-of-life patients or those who suffer from depression and PTSD.
Advocates for psilocybin as an effective method for the treatment of depression and post-traumatic stress disorder have made huge strides in recent years.
The psychoactive substance, psilocybin, has traditionally been dismissed as merely a recreational drug but has recently garnered enough clinical credence for state and local governments to consider legislation around legalizing it for medical purposes.
According to Rolling Stone, even the federal government is coming around to the use of "magic mushrooms" in therapy. At the tail-end of 2018, British mental health treatment company Compass Pathways announced that the FDA officially granted them a "breakthrough therapy designation" in which the company could legally begin trials using psilocybin. This is a milestone in the drug's checkered legal history.
"It really does represent a significant development in the whole history of psychedelic research," said UCLA psychiatry and behavioral sciences professor Charles Grob, who conducted trials of his own involving the main ingredient in magic mushrooms throughout the mid-2000s.
A TED Talk on the science of psilocybin and its ability to reduce suffering.
While researchers began studying the drug in earnest in the 1990s and have clamored for approval to clinically investigate its effects for decades, the first real indication that the government has started taking this effort seriously came in August 2017.
That's when the FDA granted MDMA the same "breakthrough designation" for post-traumatic stress disorder that Compass Pathways garnered a year later. It's believed this move served as a flag of surrender, of sorts, on behalf of the government that the benefits of these anxiety-alleviating drugs were simply too blatant to ignore.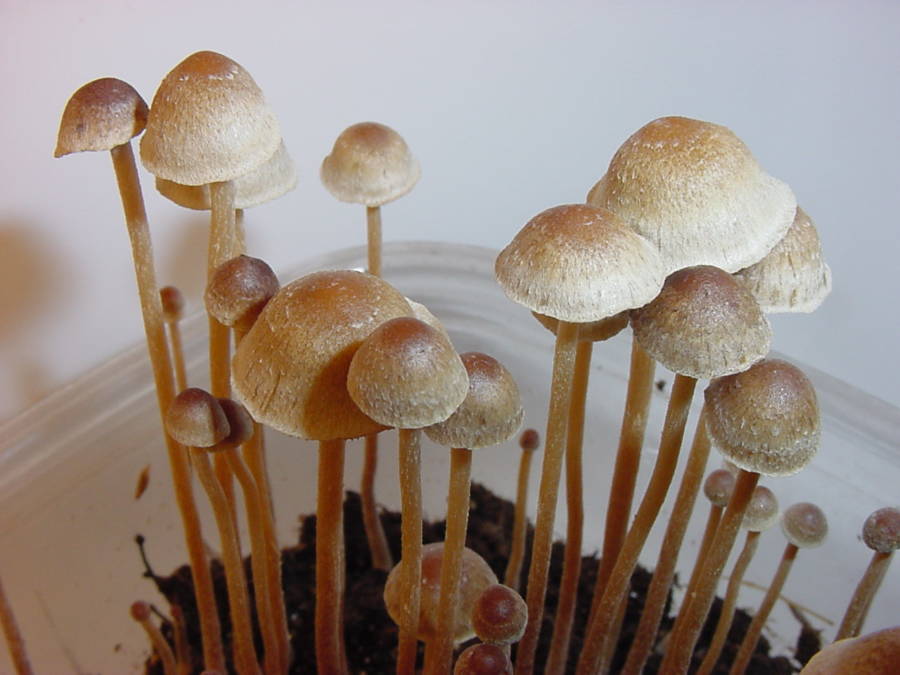 As a pioneer and spearhead of these efforts, Rick Doblin of the Multidisciplinary Association of Psychedelic Studies (MAPS), has since predicted that both MDMA and psilocybin would be federally legal by 2021. To his point, should Compass Pathways succeed in its trials, the FDA is set to approve psilocybin for those patients that simply do not see any relief from traditional anti-depressants.
However, Doblin asserts, psilocybin shouldn't simply be doled out by just any doctor to their depressed patients. Instead, these drugs should be administered by therapists specifically trained in "psychedelic-assisted psychotherapy."
Rick Doblin discussing his work and mission at MAPS.
A big reason why Compass Pathways was allowed to administer trials with psilocybin, was because of the country's need for alternative treatments for depression and PTSD. With veterans returning mentally vulnerable from service and an unprecedented opioid epidemic on the rise, the times certainly appear dire.
Not only do 16 million Americans currently suffer from depression but around one-third of them are resistant to standard treatment. On a broader scale, 300 million people on the planet are depressed.
As for psilocybin's actual, documented benefits, the psychoactive ingredient doesn't merely make the user ponder life's great mysteries and provide them with a renewed sense of hope and acceptance, but it also has a long-lasting, positive effect similar to the birth of a first child, or a triumph.
For end-of-life cancer patients, for instance, trials across Johns Hopkins University, New York University, and UCLA have all found that a substantial number of these patients had reduced depression and anxiety after using psilocybin. Some of them even had these intangible plagues vanish for good.
Research on 80 test subjects across NYU Langone and Johns Hopkins, which were called "the most rigorous controlled trials to date" on the drug, found that 80 percent of patients were less distressed after taking the magic mushrooms than when the study began.
An 'Our Amazing World' segment on the therapeutic benefits and history of psychedelic mushrooms.
Alicia Danforth, Ph.D., an investigator on a psychedelic study at Harbor-UCLA Medical Center, confirmed that even a singular session with the drug and follow-up treatment had long-term effects on her patients.
"Even with one session of preparatory psychotherapy session before (treatment day), then a really supported session on the day of treatment, then therapy afterwards, our study found a reduction in anxiety and a trend toward a reduction in depression," she told Anchorage Press.
"We saw positive trends and there was a significant difference in the anxiety scores. The qualitative outcomes were good; the safety data were good. We didn't have any serious adverse events and everything was green light go for the larger studies."
Compass Pathways wisely used the data from these trials in its efforts to garner FDA approval. In a landscape where psilocybin has currently only been implemented rarely as a potential treatment for anxiety, PTSD, and end-of-life distress, Pathways is eager to get ahead of the trend and make a dent in less dire patients.
Even Silicon Valley magnate Peter Thiel has invested in the trials and thus publicly announced his confidence in the British company.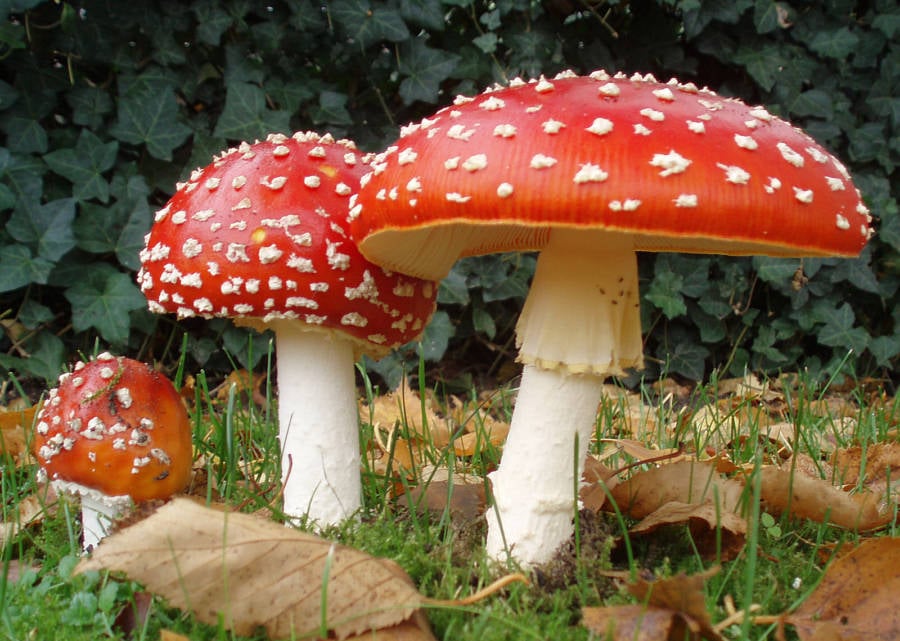 Wikimedia CommonsAmanita Muscaria mushrooms. One popular theory is that these mushrooms, with their red and white aesthetic, were often dried over the fireplace and consequently were the inspiration for early Santa Clause stories.
In truth, psilocybin mushrooms have been used for millennia. Our ancient ancestors employed them in a variety of ritualistic and ceremonial practices centered on acceptance and unification with our natural environment. Some legislators, like those in Denver who have proposed Initiative 301, want to legalize magic mushrooms for even personal use among those 21 and over.
That notion that sacred lessons and modern technology are dovetailing together, at last, is a heartening sign of promising societal results.
"It's very important not to lose sight of the fact that research with psychedelic medicines has been going on for thousands and thousands of years," said Danforth. "As long as there has been humans really. What's new is when you get into the Western medical model."
---